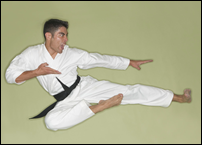 I'm right now sitting in the virtual lobby of the NAV Expert Panel Session of the NAV day of the Decisions Spring 2012 conference. The panel features three MVPs, three book authors, and established members of the NAV community: Eric Wauters, Matt Traxinger, Steven Renders, Brent Fisher and myself.
With Microsoft Dynamics NAV 2013 beta out and a lot of partners having laid their hands on it, I assume the discussion will develop around NAV 2013 topics.
I don't know how much time I'll have during the session, because I'll probably be busy answering questions, but I'll be tweeting live from the session, so if you don't have an opportunity to join the conference, you can still stay in the loop by following me at @vjekob, or follow the conference hashtag #msdwdecisions.