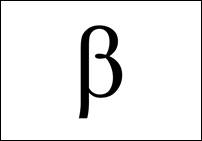 I don't know about you, but I think today is a great day: Microsoft Dynamics NAV 2013 Beta has been published on PartnerSource, and if you have access, you can download it from here.
I've been playing around with CTPs for more quite a while, and even though I can't share any specifics, I can assure you: this is definitely the best release ever, technically, architecturally, functionally and from business value perspective. Whatever angle you take – this release is massive.
I believe I don't exaggerate if I say that 2013 brings more news in comparison with 2009 R2, than 2009 brought in comparison with 5.0 SP1.
If you want to check more about what exactly is new, I suggest you read the white paper and accompanying documentation at the NAV 2013 launch portal, and I hope the MVPs soon get the clearance to blog about specific features. There are just so many fantastically exciting to-dos for this blog, about NAV 2013, that I'll probably eat my fingernails – heck, the whole fingers! – in anticipation to be able to start.