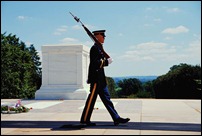 Yesterday, during a coffee break at the What's New in Microsoft Dynamics NAV 2009 Technical for Application Consultants training in Vilnius, Lithuania (a fabulous place, by the way), a discussion arose around the destiny of the Classic (or C/SIDE) client in NAV. Some participants stated that "it's never going to go away" because "Microsoft would not dare shutting it down".
Unfortunately, it is going away, and quickly. Maybe it wasn't too obvious at first, because Microsoft never actually said explicitly that "Classic client is going to be discontinued", but if you read the latest Statement of Direction for Microsoft Dynamics NAV, it's there.
Basically, Microsoft Dynamics NAV 2009 R2 is the last version which ships with the customer-ready Classic client. The next version, code named NAV "7", will still come with the Classic client, but only as an administration and development tool. There is one minor and even elusive, but significant remark in the Statement of Direction, when it talks about Improving Partner Productivity:
…and we therefore plan to discontinue forms as well as the forms transformation tool in Microsoft Dynamics NAV "7"…

For Microsoft Dynamics NAV "7", Microsoft SQL Server is the only database platform Microsoft Dynamics NAV will support.
Discontinuing the forms means exactly the same as discontinuing the Classic client, because without forms, there's not much the Classic client can do. Not having the Classic (native) database platform available, doesn't leave much room for Classic client either. But even without reading the latest SOD, this direction was obvious since the first release of NAV 2009: Classic database could not be deployed with the RTC client, which has sent a strong signal that it was slowly, but certainly being ushered out.
A natural question which springs from this is "okay, then when is this going to happen"? The answer to that one is also very simple: in 2011 or 2012, when NAV "7" hits the shelves.
According to the Microsoft Support Lifecycle Policy and the Microsoft Dynamics NAV 2009 published Product Lifecycle, the mainstream support for NAV 2009 ends on April 8th, 2014. After this date, the Classic client will have no official Microsoft Support, except for security updates and existing knowledge base access. Warning: the days in calendar are closer than they appear!
So, what can you, as an NAV service provider, do to avoid difficulties once Classic client is gone for good? Here are some of suggestions:
Start believing in RTC, the sooner, the better
Upgrade customers to SQL Server
Avoid doing any new implementations using Classic client
Avoid parallel deployments of RTC and Classic
Advertise the benefits of RoleTailored to all new customers
Build internal competencies around .NET, SQL Server and Web services
I know that it will be difficult to push for RTC if you are not believing in it, and if you are only looking at its shortcomings. Yes, there are still far too many issues around productivity with data entry (copy/paste of rows, filtering, coloring, matrix forms, just to name a few), performance and robustness, but still, even if Microsoft doesn't resolve these (but Microsoft is working around the clock to resolve them)—what other options do you have?