Post published:

June 25, 2012

Post comments:

39 Comments

Reading time:

22 mins read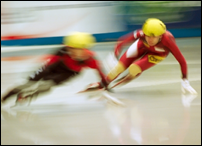 Marketing is nice as long as it matches the reality. With Microsoft Dynamics NAV 2013, Microsoft has promised a lot of improvements, but how well does NAV 2013 stand the reality test?
Apparently, outstandingly well.
Over the past two days, I have intensively tested NAV 2009 and NAV 2013 through a series of five different tests that measure different aspects of NAV data handling. My conclusion is clear: NAV 2013 is faster than any NAV you have ever seen, including the Classic client on the native database.
Continue reading to find out more about my findings and testing approach.