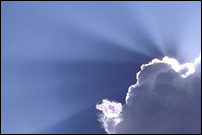 Are you ready for Decisions Spring 2011 conference, which is bound to start in less than a week, right on your desktop? For the fourth time already it's going to deliver cutting edge content, independent views and analysis, and an immense opportunity to network with your peers, partners, or prospects.
June 16 is the NAV day and if you are reading this blog, you should be there, because it delivers some top Microsoft Dynamics NAV content, including four MVP sessions and a keynote by Joshua Greenbaum, an industry veteran and one of leading independent ERP analysts and cloud evangelists, whose Enterprise Antimatter blog has inspired many (yours truly included) while it ran at ZDNet.
Make sure you don't miss my session, either! I'll present some pretty cool B2B scenarios, including live vendor price lists, transactional intercompany postings, smart requisitions, and more. See you in the Cloud!