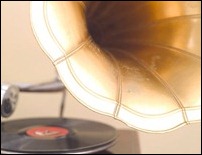 Today I've delivered the brown bag session Connecting to NAV through Web services as a part of Microsoft's "Dynamics Brown Bag Sessions" initiative for Central and Eastern Europe. The session was attended by a great number of partners from the region, and I say a big THANK YOU to everyone attending. I hope it was worth your time.
For any of you who did not have a chance to attend it live, or were not invited to it for whatever reason, you can watch the recorded session, download the presentation, and download the demo Visual Studio projects showing NAV Web services basics.
I would also like to thank to Almut Tadsen, Microsoft Dynamics Evangelist at Microsoft and the organizer of the Brown Bag Session series for giving me this opportunity. I'm looking forward to participating in this initiative again.
If you were there today, I would appreciate if you could take a minute and leave a comment here, letting me (and everyone else) if this was a time well invested for you. Thanks!