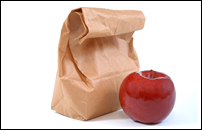 Yesterday I've presented in Dynamics Brown Bag Sessions series of webcasts, organized by Microsoft CEE. The topic this time was "Extending NAV through .NET interoperability", and the session was again attended by many partner companies around the region.
For your convenience, if you haven't been able to attend the presentation, the whole session has been recorded (it lasts just under 2 hours), and I've uploaded it here. You can access the session recording (RAR compressed), and the presentation deck.
As promised, I'm also providing the full source code and setup instructions for the .NET interop demo of intercompany postings, and you can download it here.
For those of you who didn't have a chance to attend the presentation, the intercompany posting demo is a nice walkthrough of how to consume NAV web services through .NET interop. The demo shows how to call NAV web service to populate a lookup page with data from another database, and how to create and post documents in another database.
I would also like to say a big thank you again to Almut Tadsen, Microsoft Dynamics Evangelist at Microsoft and the organizer of the Brown Bag Session series for giving me this opportunity. I'm looking forward to participating in this initiative again.
If you were there yesterday or have downloaded and watched the webcast offline, why don't you spare a minute of your time to leave a comment. Did you like the presentation? Was it helpful? Let us all know…