Post published:

October 27, 2010

Post comments:

4 Comments

Reading time:

6 mins read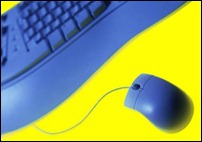 I am one of those people who only use keyboard with NAV. Classic, of course. Seriously, I can keyboard my way through NAV and do literally everything—and I am dead serious about the everything part of it—with only my keyboard. With Classic, mouse is quietly resting under piles of papers. In RTC, mouse is an active animal.
Yes, absolutely, this is the number one reason why I never adopted the RoleTailored Client and I still use the Classic one extensively. (Another one is a minor and an irrelevant fact that NAV 2009 still isn't available in my region.)
So, in hope that this blog finds its way to the right address in Vaedbek, Denmark, I'm compiling a list of less-known or less used keyboard shortcuts that I use to navigate through Classic client, which mostly can't be achieved (or can't achieve exactly the same goal) in RTC.