Post published:

December 14, 2010

Post comments:

1 Comment

Reading time:

7 mins read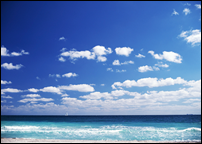 "Are we all in" – asks Hunter Richards on The Software Advice blog in his Monday post, giving a view of Microsoft's Cloud strategy in perspective of Microsoft Dynamics. He argues that while Microsoft is indeed betting heavily on the Cloud, its Dynamics line of products is not nearly ready for the Cloud.
In his argumentation, Hunter gives four challenges that Microsoft is facing, and that are main obstacles in Microsoft's way to Cloud Dynamics ERP: architecture, multiple products, partner channel and market readiness.
I believe in the Cloud. And I believe in Microsoft Dynamics ERP in the Cloud. So I do not agree with Hunter's views on this, and here I'm offering a counter view. Okay, I must say that my views are limited exclusively to NAV, so whatever I say applies to NAV, and may not apply to AX, SL or GP.