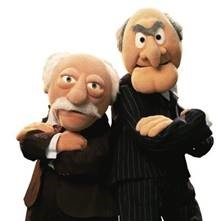 In 3 days, it's game-time again.  THE best DEV conference for Business Central will take place in Antwerp: NAV TechDays – and I'm honoured to be a part of it again.  But this year – it's quite different, because I signed up for a challenge.  This year, I'll be joining Waldo on stage for a very special session:
Evolution of a titan: a look at the development of NAV from an MVP angle
If you think this would be a boring look back at the stuff from the past that you can read about on wikipedia – you would be badly mistaken.  Here is the link to wikipedia, because you won't get that from our session.
We are not there to talk about the past.  We are there to talk about what challenges – no, opportunities – are ahead, and how we as developers can act upon these challenges.  We will talk about (what we think as) the most important parts of the technology stack that has touch points with NAV (sorry, "Business Central"), and what impact it has on the future perspective.
And – Waldo wouldn't do a session without killer demos (that's why he asked me to join .. ).  Prepare yourself for no less then 45 minutes of no-nonsense-cutting-edge-demos that will blow your socks off (bring an extra pair, just in case!).
I don't know about you, but I'm very excited to do this session together with Waldo – if you have seen any of his sessions, you know it will be totally worth your time!
See you there on Thursday at 4pm!