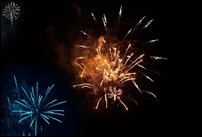 I missed this by ten days, but it's not exactly yesterday's news yet. Microsoft has released a content update for Sure Step 2010, bringing some new content for NAV, AX, GP and CRM, and also introducing some functional changes to Sure Step application.
Here's what's new in the latest release:
GP 2010 updates, now with guidance on Project Accounting, Business Intelligence reporting, upgrade questionnaires and links to the business process flows. 
Management Reporter questionnaire applicable to all ERP solutions. 
Service Industry-specific content for AX, including guidance for:

Professional Services, included Legal Services and Government Contractors
Advertising
Architecture, Engineering and Construction

AX Process Flows added for Human Resourcces, Quality and Master Planning.
NAV Process Flows, Go Live List and Upgrade Questionnaires updated.
Microsoft SharePoint 2010 site project creation, enhanced to allow sub-site creation. 
CRM Customer Care Accelerator with fact sheets, presentations, questionnaire with fit analysis and architecture assessment.
If you have access to PartnerSource, you can access Sure Step 2010 here.