Post published:

December 15, 2010

Post comments:

2 Comments

Reading time:

8 mins read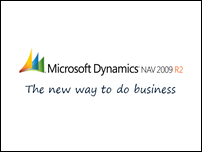 I'm growing increasingly impatient as the progress bar on my File Transfer Manager is approaching 100%. Behind the cryptical download title—Dynamics.NAV60R2.HR.1097366.DVD.zip—hides the much awaited Microsoft Dynamics 2009 R2 HR (Croatian) release of Microsoft Dynamics NAV.
Yes, Microsoft Dynamics NAV 2009 has officially shipped, and you can download your copy at Microsoft Dynamics NAV 2009 R2 download page. You can also access the NAV 2009 R2 Launch Portal.
This is the first time ever, that any NAV product has shipped simultaneously in 43 countries in the world. For many countries, mine included, this is also the first release of NAV 2009.