Post published:

May 7, 2016

Post comments:

7 Comments

Reading time:

10 mins read
While NAV has traditionally mostly been a domestic animal, it's now getting pushed more and more cloudwards. A large number of partners and customers are considering Azure VMs as their platform of choice as it has many benefits over purchasing and running the whole show in your own basement.
So, I have tested several Azure VM configurations to show what A, D, and G tiers bring to the show, and how much those numbers next to tier letters really mean.
These were the contestants:
I chose A7, DS13 and GS3 because they all have fairly similar resources: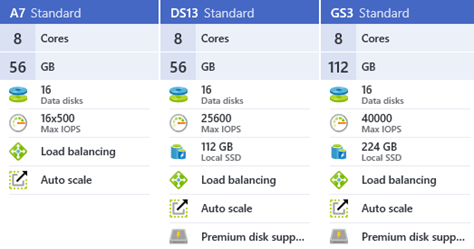 The only significant difference here is that DS13 and GS3 use premium disks, while A7 uses standard disks, however there is also some difference in hardware configurations. G tier has much better processors than D tier, which has better processors than A tier.
The other two contestants are somewhat undersized and I used them to check if those configurations can cope with sustained pressure: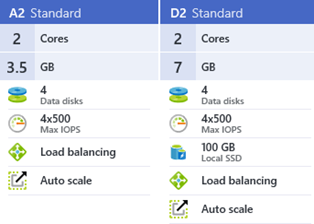 And, there is an unexpected guest in this roundup: the DS13 machine with SQL Azure P11. It's an oversized and unbelievably expensive options, and the reason why I put it here is that it's the only SQL Azure configuration that can remotely hope to compete with VM deployments of SQL.
Let's see the results.