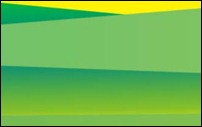 Couple of days ago, a blog post from Alex Chow, a fellow blogger and an MVP, caught me off-guard. He blogged about his chat with an unnamed senior Microsoft executive at Directions 2010, about his concern of what's going to happen to small partners after the changes in the Microsoft Partner Network get into effect soon.
It seems Microsoft is intentionally getting rid of small partners.
Is it really so? What is it that's actually changing, and can (or will) Microsoft actually just get rid of the small partners?
I'd say no to most of the above. Let me first sum up what Alex has unofficially found out during his one-on-one chat with Microsoft.
According to Alex, there are three categories of partners Microsoft doesn't like in their Dynamics backyard:
Small newcomers who sell, but don't execute – those companies that appear out of thin air, oversell, take the money, and run.
Internal companies – those big companies that abuse the partnership program to get their own NAV license for free, and then never actually do any implementations.
Lifestyle partners – partners that do some kind of business around Dynamics, but don't actually send much revenue Microsoft way.
You won't find this information anywhere in press releases, but from rumors here at Convergence in Prague, I can confirm that I've heard similar stories.
And I can't say I'm blaming Microsoft. At least not when it is about the first two points above. Actually, there should be no companies in category 1 above, because those customers do damage to Microsoft, to existing partners and to the market.
About category 2, these are parasites. They don't do any damage, but they don't bring any value either. Should Microsoft Partner Network provide habitat for those kind of life-forms? I'm not sure, probably not. There should be no way to abuse benefits of a program which is intended to benefit the market, for one's own benefit alone.
Finally, about category 3, my position is that Microsoft should care about those partners, how to preserve them, how to help them, and not how to get rid of them, because those companies are actually contributing to the market and to the revenue, although indirectly. Alex's company is such company. My company is such company. And I know many more.
Why are such companies contributing? Because they increase the customer satisfaction. They spread the good news about NAV (and Dynamics in general). I'm looking at my company. I have no intentions to do any implementations for NAV. But I am currently involved with two customers, both of which are not purchasing licenses from me, but are surely going to spend more money on Microsoft Dynamics in the future because of my involvement there.
Does Microsoft need me, or companies like mine? Yes, and no. I would say, Microsoft is indifferent. They can't count any money I indirectly send their way, so they don't care much if I'll be there or not.
But then again, are Microsoft Partner Network requirements going to make it impossible for me to do any business? No, absolutely not.
Actually, I like the changes. And here's why.
First, differentiation. I totally agree to Microsoft, and Michael Park who delivered a keynote about those changes here yesterday, that differentiation is needed. About 90% of partner companies here at Convergence in Prague are Gold Certified. I'd say about 60% in the market are as well. Some companies that I know are abusing this status to get NAV business, even though their expertise in NAV is far from what could be described with the word gold. Of course Microsoft wants to introduce changes.
There are two issues that are making the new requirements difficult for small companies:
Revenue – it's very difficult to send any money to Microsoft's pockets if you are not selling licenses. There is a lot of money you need to send over to Redmond if you want the new Gold status.
Expertise – you need to have certain number of certified experts, which has increased. If you want Gold status, you can't be a two-person shop.
About expertise – I totally agree. Gold should be gold. Gold should communicate that you are able to serve bigger customers, higher risk projects, and such. With two people, you can't do that. Six is quite okay for Gold, more would still not be too many. I subscribe to the idea that not everyone should be Gold. Requirements for Silver are not that heavy, after all.
However, there are also good things about new rules. You can qualify as an ISV, or a pure service provider, and then you have completely different sets of requirements, so I am pretty sure companies can fit into the new model, if they want.
Yes, it is going to be more difficult to be Silver, or Gold, than it was before.
No, Microsoft won't eliminate you because you are small. They may care less about you, but they won't make it impossible or more difficult for you to conduct any business. You'll still have access to all the tools and information you need, and most of it doesn't depend on your Silver/Gold status anyway.
So – my opinion is this: it's good that Microsoft is differentiating the partner ecosystem, it's good that they are actively trying to get rid of those who didn't add value. It's not good that they are also turning their back (slightly) to those partners who are not selling directly, but it's not going to be impossible to work. A bit harder, yes, but achievable, and possible.